5 Simple Methods to Generate More Revenue From CRM Software
In this modern world, chances are you must have at least heard of Cloud Computing, if not used it unknowingly. Cloud Computing is often referred to as internet-based computing, as the user can access their data anywhere, anytime, with internet access, instead of their computer's hard drive. A few examples of Cloud Computing are Amazon Web Services, Microsoft Azure, Google Cloud, Salesforce, and such applications. But what exactly are cloud computing resources? While the examples gave you some idea of what they do, Do you not wish to understand what else they offer, their characteristics that are considered essential?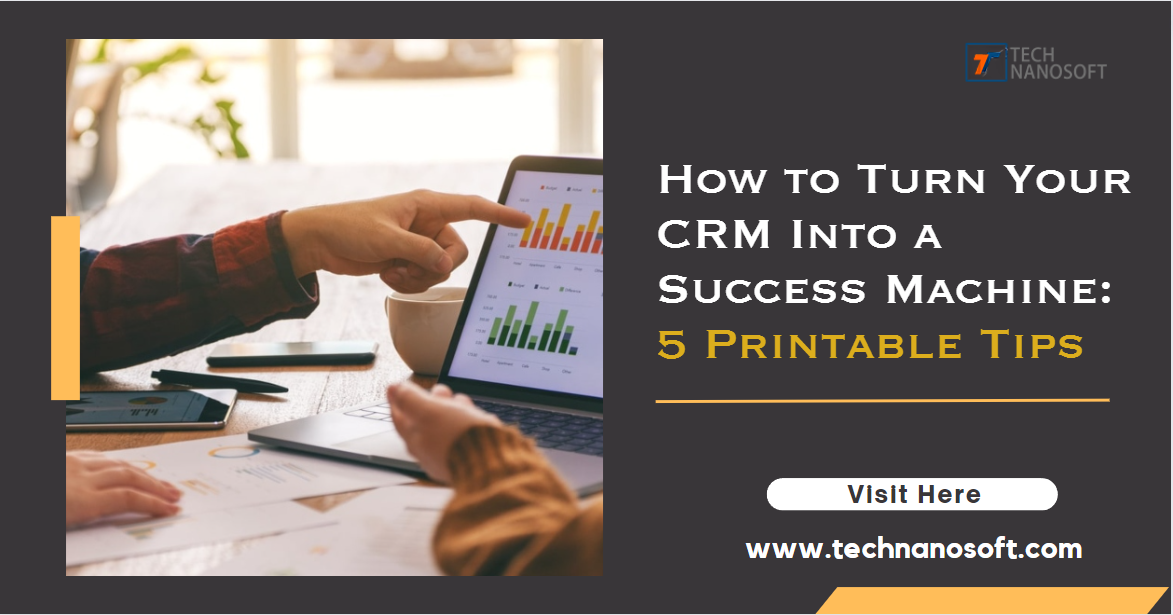 Introduction
A great CRM can make your sales efforts much easier. Technology is like the car that takes you to where you want to go, but you need the driver — that's your strategy — to get there. If you have CRM for customer success and you're struggling with this vehicle, here's some good news: you can do things without making a huge investment in technology.
Customer relationship management (CRM) is a universal term. Many companies have invested in it as a key pillar for success, especially if they have been in business for a while. CRM implementation is still a missed opportunity for large businesses, according to the IDC MarketScape report from 2016. The applications are only used by about 33 percent of the current customers.
What Is The Importance of Managing Customer Relationships?
Managing customer relationships is a key part of customer success. And customer relationship management (CRM) software is an easy way to improve how you plan, analyze, and follow up on your customers. But, even if you're already using CRM software to manage your customer relationships, you could probably use some tips to improve it.
Over the years, customer relationship management (CRM) has proven to be a powerful tool for managing customer success. Today, the most forward-thinking companies are finding new ways to integrate CRM into their organization. This article is about how printable customer success CRM software like Insightly and Highrise are taking the customer success industry by storm and helping companies increase their sales by streamlining their marketing efforts.
Tips for a Successful Implementation of a CRM System
CRM for Customer Success is the next step in the evolution of CRM. It is a system designed to improve customer relationships and the company's success.
Successful implementation of a CRM system requires that you consider several factors:
Know your goals and why you want to implement a CRM customer success system. What will it help you achieve? What problems are you trying to solve? It can be complicated, and there may be multiple reasons for wanting one; you might want to improve sales, reduce churn or improve customer service. Once you know your goals, ensure they align with your sales team's needs and other departments within your business.
Understand your business processes and needs. Your business has unique processes and structures, which should be considered when choosing a CRM system. If there are specific areas where problems occur regularly, then these should be integrated into the new system from day one. For example, suppose customer service calls often go unanswered because there aren't enough staff available. In that case, this should be addressed immediately as part of the implementation process so customers don't experience delays or issues with their queries being handled effectively and efficiently.
Before implementing a CRM system, defining your goals for using the software is important. What do you hope to accomplish by tracking customer information? How will this help your business? By clearly defining your goals, you can decide the best software for your needs and set realistic expectations for your business.
Please don't jump into it right away. CRMs aren't just another tool in your arsenal — they're an integral part of your business strategy and should be treated as such. Setting up your new system to start chugging along as soon as possible is tempting, but this isn't always the best approach when implementing CRM success factors. Instead, take some time to think about how this new system fits into the overall picture of your company's future growth before diving in headfirst.
Be flexible with your expectations. The learning curve for any new tool or system will always be steep, especially if it involves new ways of doing things or working with others in different departments or locations than usual. Give yourself enough time to learn how everything works — don't expect immediate results! And if there are any issues along the way, don't panic! Talk with others using the software (or even talk to live support if necessary) until you find an answer that works for everyone involved.
A CRM system is not magical, nor does it solve all problems. You still need to dedicate resources and effort and create processes for the people in your organization to leverage the information gathered by the CRM software to learn from and act upon the customer data. If you have a clear, attainable set of goals for running your business with CRM Solutions and follow recommended steps for their implementation, you will see immediate benefits. Even if the upgrades are a bit longer term, they are successful and sustainable if you work to make them so.
One of the most important steps in this process is ensuring that the staff members using the CRM are involved and on board. This participation will create a sense of ownership, which increases the likelihood that the salespeople will actively engage with the system. Compatibility with preexisting tools, such as marketing automation software, must also be considered when deciding what CRM to implement. The time and effort spent in finding a good fit will ultimately be worth it, as every CRM system falls short in some way or another.
Implementing CRM to improve customer relationships to get the best return on investment. Is your organization aware of which features and functionality a full-featured CRM strategy can provide? Are you getting a lot of value from a smaller, scaled-down system? Your choice will be based on how effective the system is and how quickly it will solve your sales department's problems. In many cases, the marketing and customer support teams are also interested in using CRM data to improve customer service.